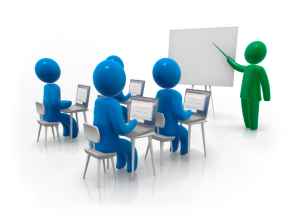 A core mission at ISXchange is to provide superior education and training to the IBM Infosphere community. Our trainers are chosen from the professional consulting community. Each has multiple years of hands on development team leadership, programming and most importantly mentoring and teaching experience. Their wealth of knowledge and experience makes for a comprehensive learning environment enriched with immediately relevant anecdotes and examples.
The Infosphere suite of tools is designed to work best when used together. To support this concept we offer a bundled 3 Tier approach to providing training in the specific tools that are needed to make the most out of an Infosphere investment.
Datastage Video Series  (Tier 1) is a subscription based Video Series designed with the new developer mind. This series introduces frequently used stages, features and functions of the Infosphere ETL tool, Datastage. New videos are released regularly, providing a new developer with the opportunity to immediately contribute as part of a project team, with guidance from experienced team members and leadership, prior to formal training.
Infosphere Core Trianing Series (Tier 2) is a hands-on instructor led laboratory that picks up from where the video series leaves off. Three topics are explored: Datastage Fundamentals, Information Analyzer Fundmentals and Information Governance Catalog – Your Metadata. Upon completion the team member will have the information necessary to tackle complex Infosphere projects through the integration of these tools.
Infosphere Advanced Training Series (Tier 3) is a hands-on instructor led laboratory for the experienced development team member in need of advanced training. Three topics are explored: Datastage Advanced- Understanding the Parallel Framework, Datastage Advanced – Complex Data Processing and Information Governance Catalog – How to Build Your Catalog.   Upon completion the team member will have obtained a deeper understanding of the Datastage architecture and runtime environments, detailed knowledge for the processing of complex data resources (structured and unstructured) as well as an understanding of how the IGC can be used to implement the strategy and objectives of a governance program.
Education